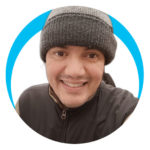 Welcome to the English section of the website. In here I post tutorials in English to share with people who´s Spanish is not their native language but can understand the English. Thanks for stopping by!
Featured Video
Dreamy Portrait Retouching Tutorial: Luminar Neo
In this tutorial, I will show you how to edit an outdoor portrait using Luminar Neo. Say goodbye to hours of manual editing and hello to professional-quality results in no time.
Start Learning Today!
Have you seen my recent posts? If not, you're missing out on some great content! I've been sharing my tips and ideas on photo editing topics that I think you'll find interesting. Take a few minutes to browse through my latest posts? I'd love to hear your thoughts and feedback in the comments section. Thanks for stopping by!
Sign up and get 10 Lightroom and 6 Luminar Neo Presets
FREE Presets
Reduce editing workflow time in half by applying these presets to your photos. Both packages include installation instructions. Get them NOW!