Hello again my photonauts!
In the tutorial you will see how I retouch a portrait photo in PortraitPro, and learn how to add digital makeup to the subject.
I've been using Portrait Pro as a skin retouching plugin for photos I edit in Lightroom.  But it can work as a stand alone software as you will see in this video tutorial.
Retouching and digital makeup workflow for this tutorial
The photograph I used is a headshot portrait in which the subject has no makeup and some blemishes in the skin. The plan for that picture is to:
These are the steps and adjustments that I used for this portrait because I thought those were the adjustments it needed in my opinion, but you could experiment to your liking and style. Remember that not all photos are the same and that you can develop your own style by practicing.
Portrait retouching and digital makeup steps best practices
Here's what I consider are the best practices and steps to apply when retouching a portrait and adding makeup. You could swap the order or change it, it is up to you. I just share what have worked for me:
Portrait retouching results
Here is the result of this edit. Look how natural and balanced the skin retouching and makeup look.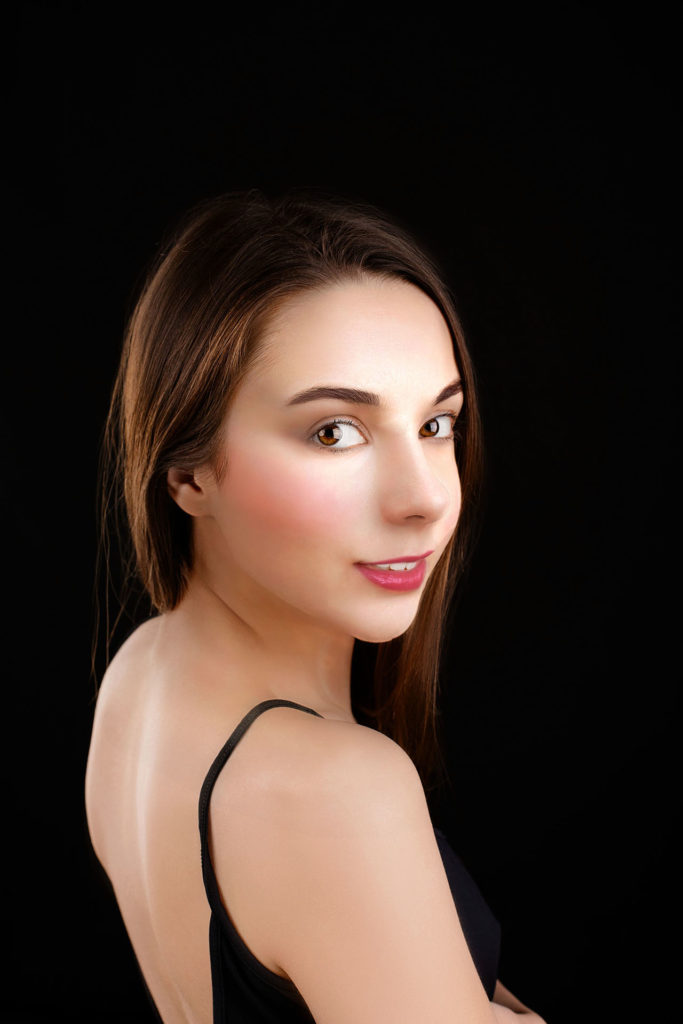 If you want to download the image to practice you can download it here for free. It is not mandatory to credit the photographer, but I think it an act of respect to do it.
I hope you like the video tutorial please share. 
Check this other portrait edit using PortraitPro here: Retouch skin in 10 minutes or less
Blessings,
Jose